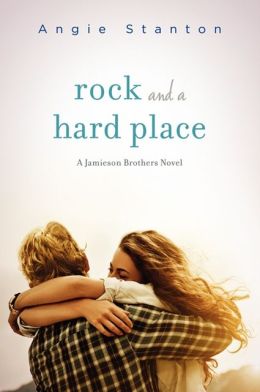 The Jamison Collection by Angie Stanton
Rock and a Hard Place:
Perfect for fans of Sarah Dessen, Jenny Han, and Susane Colasanti, Angie Stanton's swoon-worthy romance—about an ordinary girl and a young rock star—will keep readers on the edge of their seats . . . and leave them wanting more.
In an instant, Libby's life went from picture-perfect to a nightmare. After surviving a terrible car accident, Libby is abandoned by her father and left with her controlling aunt. A new town, a new school, no friends—Libby is utterly alone. But then she meets Peter.
The lead singer in a rock band with his brothers, Peter hates that his parents overly manage his life. Constantly surrounded by family, Peter just wants to get away. And when he meets Libby, he's finally found the one person who just wants to be

with

him, not the rock star.
But while Peter battles his family's growing interference in both his music and personal life, Libby struggles with her aunt, who turns nastier each day. And even though Libby and Peter desperately

want

to be together, their drastically different lives threaten to keep them apart forever.
Snapshot:
Perfect for fans of Sarah Dessen, Jenny Han, and Susane Colasanti, this companion novel to the swoon-worthy

Rock and a Hard Place

has Marti discovering that one kiss from a Jamieson brother can change her summer . . . forever.
Marti Hunter just wants a normal life. After dealing with her cool-but-clueless rock legend father and absentee mother, she only wants some peace . . . and fun. And that includes a summer studying photography at an exclusive arts camp.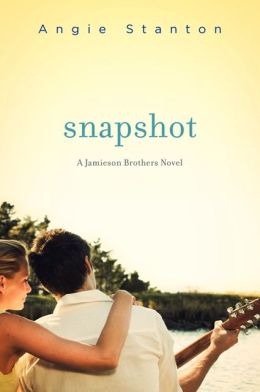 For Adam Jamieson, a normal life is not possible—not when he is the lead guitarist in a rock band with his brothers. So he's thrilled to finally have an opportunity to disguise himself and live like a regular teenager at summer camp.
And when Adam meets Marti, sparks fly. Between romantic bonfires and stolen kisses, they are inseparable.
Then Marti discovers who Adam truly is, and her world is turned upside down. Ever since her father left her, she vowed never to fall for a rocker. But when tragedy strikes, Marti is forced to look within. And she discovers that maybe falling in love with a rock star is not so crazy after all.
Despite the unrealistic premises of Rock and a Hard Place and Snapshot, Angie Stanton's Jamison Collection is populated with realistic characters.
Libby and Marti are both dealing with their own sets of problems. Libby lost her family to a car accident and is now living with her aunt, whom readers quickly learn is not a good person. Marti feels as if she has been abandoned by both of her parents. Both girls do not have any friends to turn to.
Peter and Adam want what some famous people, particularly young famous people, want: not to be famous. Peter is trying to fight his family from controlling his every move and spend less time on tour. Adam wants to go to summer camp like a regular teenage and not be recognized for the rock star he is.
Libby and Marti find people they can turn to in Peter and Adam. Peter and Adam find girls who like them for who they are and not their fame in Libby and Marti. But Libby's aunt and Peter's parents are determined to tear them apart. And Marti doesn't know if she can fall for a rock star because of what her father's fame did to her family. As the two couples try to stay together, they discover more about who they are as individuals than they had ever known.
If you can move past the fact that these are novels about girls who fall in instalove with rock stars, then you will enjoy reading about the troubles the couples face in their relationships and whether or not they conquer them.
Three stars.